Boiko Milenkov: We have to apologize to the people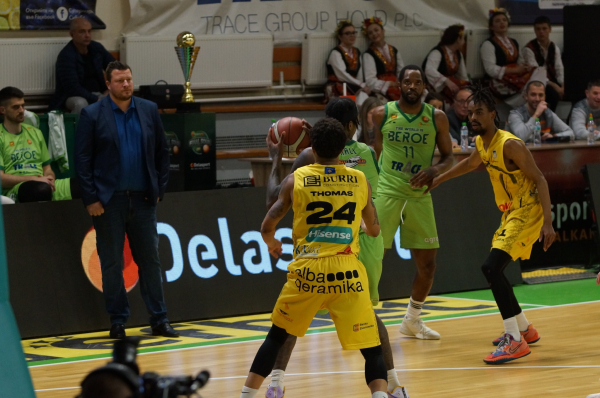 30-04-2023 | 11:44
BC Beroe
failed to qualify for the final in the
Delasport Balkan League
. The Bulgarians lost to
KB Peja
in the semifinals after
82-124.
Here is what head coach
Boiko Milenkov
had to say following the loss:
"
We have to apologize to the people who were in the hall watching on TV, if we can talk about any apology at all. We have good reasons to look like this. The main fault is mine.The Balkan league helped us this season. We really don't deserve to play in the Final Four. We got lucky to the Final Four. We have no place in it. The bad thing is that we look like this and we suffered a pretty heavy loss. I don't know what to do for a long time I believe.
"
Darius Hall
who finished with
29
points and
5
rebounds gave his opinion on Beroe's loss.
"
Peja has good shooters from the three point, they showed a good performance in attack. It's almost the end of the season and everyone wants to go home. We've been going through a lot throughout the season. We have a good chance to beat KK Milenijum Kodio for the third place.
"
News
Next Game
No Games Scheduled