PAYABL EKA AEL Limassol joins Delasport Balkan League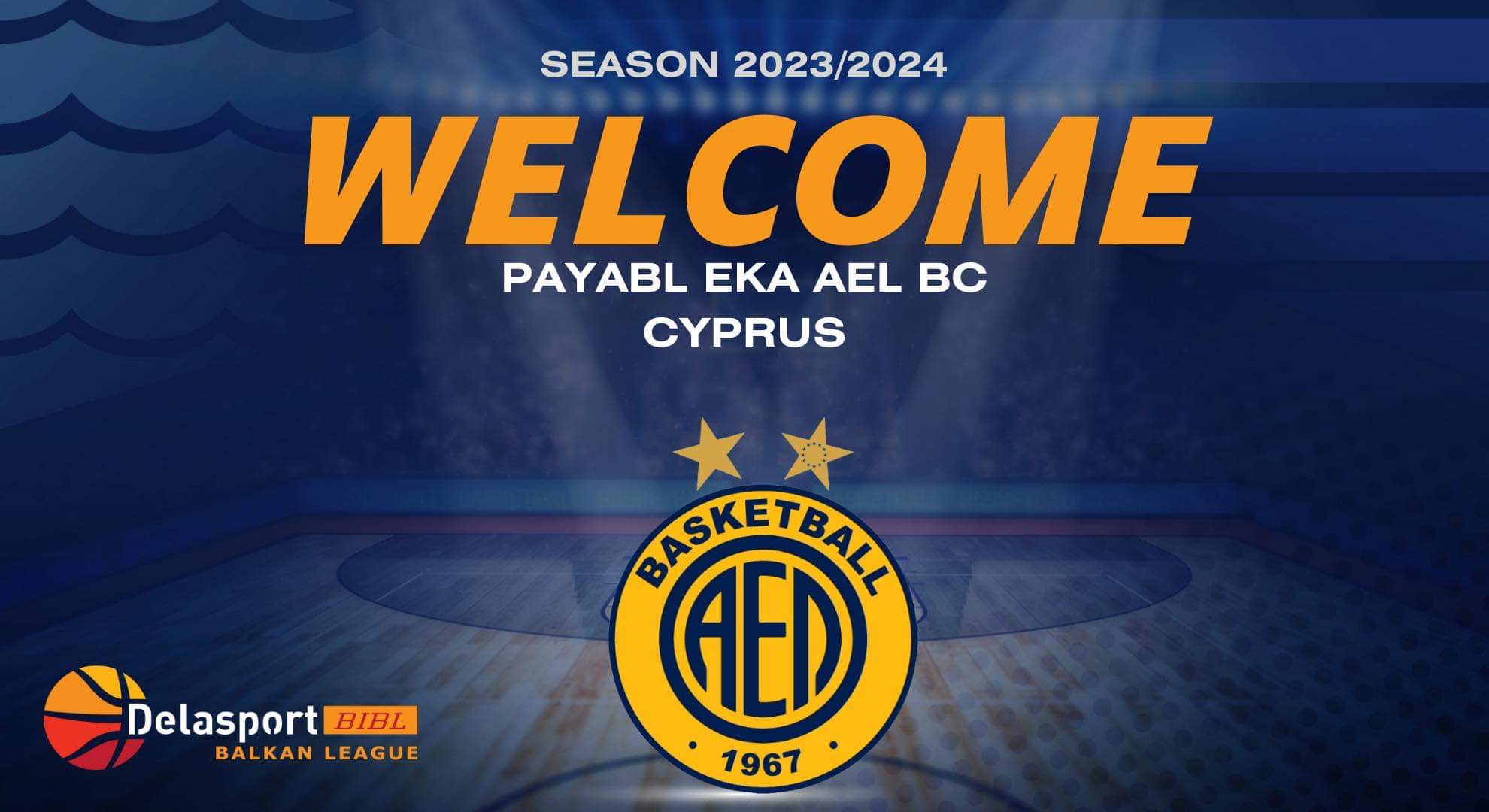 28-08-2023 | 19:00
Delasport Balkan League
is happy to announce that after few months of negotiation, for its 16th edition, BC PAYABL EKA AEL Limassol from Cyprus will join the competition.
PAYABL EKA AEL BC
is a Cypriot professional basketball club based in Limassol. The basketball team was established in 1967. The home of the team is Nikos Solomonides Arena, which is owned by the club.
It is the most successful basketball team in Cyprus, as it holds the most national titles and unique records - 13 Championships, 9 Cups, 8 Supercups, 1 FIBA Eurocup Regional Winner and 4 times Final Four participant. Additionally, it is the only basketball team in Cyprus to have won a European title, specifically the FIBA Regional Challenge Cup in 2003. The team competes in the highest national division of the country, the OPAP Basket League. The club is nicknamed "The Queen of Cyprus Basketball."
The last official game was almost 14 years ago against VIRTUS BOLOGNA (for the F4 of FIBA EUROPE) and the come-back has been planned for quite sometime now with several conversations between the club's President Mr. Michael Loizides and BIBL Sports Director Mr. Shay Shtriks.
Below comments by the Sports Director of BIBL Mr Shay Shtriks and the President of PAYABL EKA AEL BC Mr Michael Loizides.
Mr. Shay Shtriks:
"We are delighted that PAYABL EKA AEL BC has accepted our invitation to participate in BIBL. AEL is a historic and very successful team in Cyprus and a very well-known entity in Europe also with great achievements in the past and truly amazing supporters! I had the chance to witness this myself several times during my times as International FIBA referee nd since then AEL and the people of Limassol have a special place in my heart. I'm sure the come-back will be remarkable and AEL will play an important role in Delasport Balkan League in the future. AEL fans are in for some very exciting times at NICOS SOLOMONIDES ARENA."
Mr. Michael Loizides
"We are very proud with our upcoming participation in BIBL and to represent Cyprus Basketball in this well organized quality league. For us this is the beginning of a new European journey that will last several years. The level, duration and proximity make Balkan League the proper European entry point for PAYABL EKA AEL BC at this particular time and for the next 2 years. The return of our team to European competitions is now a fact and it marks the beginning of a new era in AEL Basketball."


The decision was officially confirmed by the Cyprus Basketball Association.
Mr. Shtriks is expected to visit Limassol and the club in the very near future and have a joint press-conference for the Cyprus sports media.
News
Next Game
No Games Scheduled