First ever BIBL win for TFT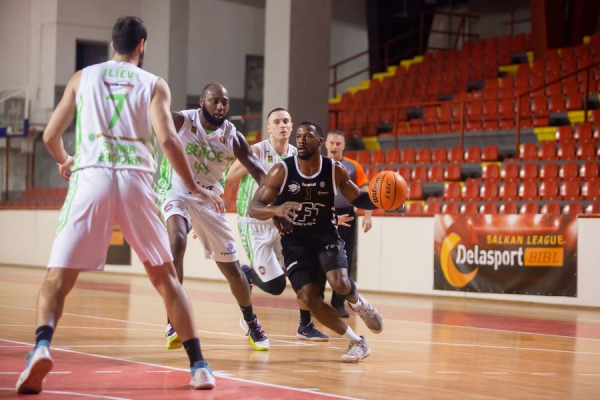 19-11-2020 | 20:48
KK TFT
recorded its first ever win in Delasport Balkan League. Playing at home the Skopje team managed to defeat BC
Beroe
80-75
thanks to a good start of the fourth quarter. Overall it was a close game but the hosts turned it up when it mattered and held on to move to a 1-1 record. For Beroe it was the third game in four days and the team now has 1-3 record.
It was a close first half with the visitors having the lead for most of the time. Early in the second quarter they managed to go up by 8 but TFT managed to slowly get back in the game. Just before the end of the first half the hosts even tied the score and the two teams went to the break with nothing separating them. The hosts moved up in the score in the third quarter and at the end of it had a lead of 3. Thanks to a good start of the fourth the hosts went in front by 9 points and held on until the end. Beroe was trying hard but the team's power wasn't enough at the end.
The hosts were led by Tyron Harris and Lachlan Anderson who were the only two players in double digits for them. The first had 25 points and 10 assists while the latter finished with 24 points.
Raquan Mitchel
finished with 23 points for Beroe as
Cadarian
Raines
had 16 and 8 rebounds.
BOXSCORE
News
Next Game
No Games Scheduled