Road to the Final 4: BC Akademik Plovdiv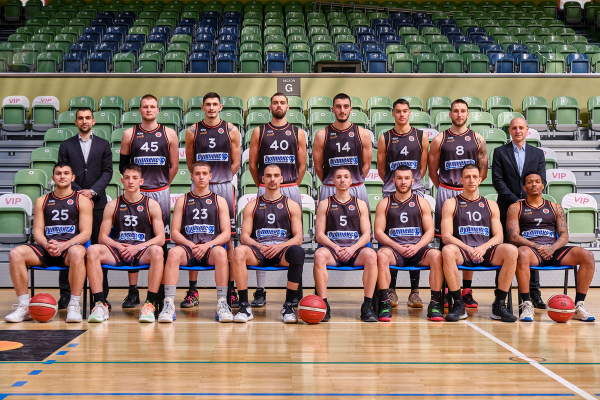 22-04-2021 | 09:28
A new young coaching staff, a lot of energy while playing, a lot good performances. This is what in few words sums up the season
Akademik
Plovdiv
has been saving. The team is through to its second Final 4 appearance in Delasport Balkan League and is hoping to go a step further than the last time and reach at least the final. On April 27th the Plovdiv side will meet fellow Bulgarian team BC Beroe in Holon in the first semifinal.
Akademik started the season with 6 wins in a row and already in those early stages showed that the goal is to reach the finals of the competition. In the first round
Beroe
was defeated by a point and then followed the victories over
Teodo
and
Ibar
away, then at home against
Teodo
and
TFT
. Perhaps the best game in Group E was the one in which
Akademik
came from 20 points down at the break to defeat
TFT
away in Skopje after overtime.
Then came the team's first loss. It was away in Kumanovo as the local team turned out to be the only one to beat
Akademik
in the First Stage. The North Macedonian side won twice in a row as they followed their success at home with one away in Plovdiv. Then
Akademik
turned it up again to defeat
Ibar
in its gym and then
Beroe
with a last second buzzer beater. That meant that The Plovdiv side finished Stage 1 with 8 wins from 10 games and qualified for Stage 2 as the deserved winner of Group E.
WIth its first two games in Stage 2,
Akademik
pretty much secured its place in the F4. It all started on March 3rd when the team took revenge winning in Kumanovo by a good margin. Two weeks later the team met again in Plovdiv and
Akademik
won again to practically secure its trip to the finals. Then the team from Plovdiv continued with two defeats from
Hapoel
Holon.
In the first game in Israel Akademik had a shot to win but Vucica missed a buzzer beater from three at the buzzer. The match went to overtime as Akademik played a great game. That couldn't be repeated few days later in Plovdiv when Hapoel won convincingly but the hosts were in the middle of a tough stretch of games so that took its tall.
Now Akademik is coming to the Final 4 with one goal in mind - to defeat
Beroe
and reach the final. That will be a historical achievement for the team as it will be the first ever final played. So far both teams met five times between BIBL and Bulgarian league but that won't count for anything come playing time in Holon. A win for Akademik will be without a doubt a big success for the team and the young coaching staff so what happens, we'll see on Tuesday evening.
RESULTS OF AKADEMIK PLOVDIV IN DELASPORT BALKAN LEAGUE, SEASON 2020/2021
News
Next Game
No Games Scheduled