15 DAYS AFTER THE BIBL F4: Galil and Holon meet again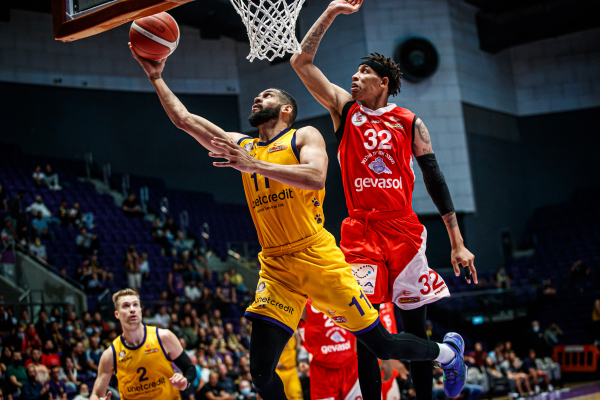 11-05-2021 | 12:35
15 days after the Delasport BIBL semifinal clash of the Israeli titans, Hapoel Gilboa Galil and Hapoel UNET Credit Holon will meet again.
The bronze medalist
against
the champion of Season 2020-2021 in Delasport Balkan League
will play in Gan Ner in Round 27 of the Winner league, tomorrow, 12.05.2021.
Last time Galil Gilboa and Hapoel Holon played against each other was in the second semifinal of Delasport Balkan League Final 4, that took place in Holon, 27-29 April
. Then, the hosts ousted Galil,
81-77
, to qualify for the final and eventually win the trophy,
91-75, versus Bulgarian BC Akademik Plovdiv.

Match begins at 20:00 and
for the first time since the coronavirus pandemic started attendance at 100% gym capacity will be allowed
.
News
Next Game
No Games Scheduled