Ibar stops Sigal Prishtina's winning run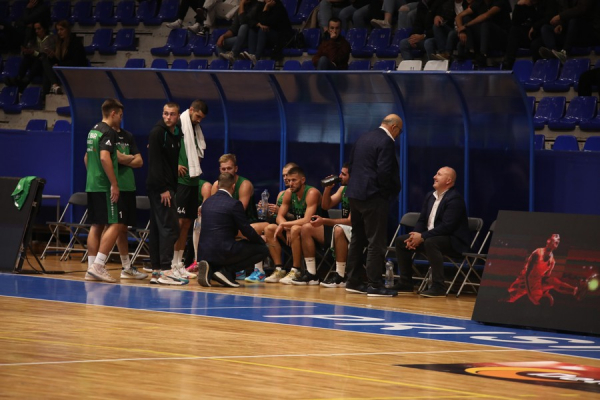 18-01-2022 | 20:07
KK Ibar
managed to stop the winning run of
Sigal Prishtina
. The Rozaje team managed to record its third win since the season started after beating its opponent
87-83
. It was a close game from start to finish but in the end the hosts managed to come out on top after executing better. Ibar moved to 3-5 record and with two games to go, they need to win them both in order to qualify. Sigal's run of five wins in a row ended tonight and the team is now with a 5-3 record. In the meantime has already secured their place in Stage 2 and with two games to go against Ironi Nahariya, the question is whether they'll finish first, second or third in the group.
Generally the game was close as the teams exchanged one quarter in the first half with Sigal Prishtina leading by 1 at the break. In the third quarter the visitors continued to have an advantage but it wasn't too big and Ibar was always in the game. After 30 minutes the visitors led by 5 and were up early in the fourth quarter before a 7-0 run by the hosts, gave them a 4-point edge. Shortly after that the advantage went to 5 points but Sigal responded with two straight triples to take the lead again. That however was the last time they did as Vasilije Knezevic scored soon after that and as both teams missed few chances, Ibar took a 2-point lead and then held on for the victory.
Vasilije Knezevic
had a monster game for the winners finishing with 26 points and 18 rebounds,
Nedim
Felec
also did well by adding 22 points as
Nemanja Knezevic
had 12 points.
The visitors were led by
Kenneth
Brown
who had a great BIBL debut finishing with 32 points.
Muhamedali
Janjeva
added 15 points and 5 rebounds while
Jan Palokaj
had 12 points.
BOXSCORE
News
Next Game
No Games Scheduled