Congratulations Akademik Plovdiv!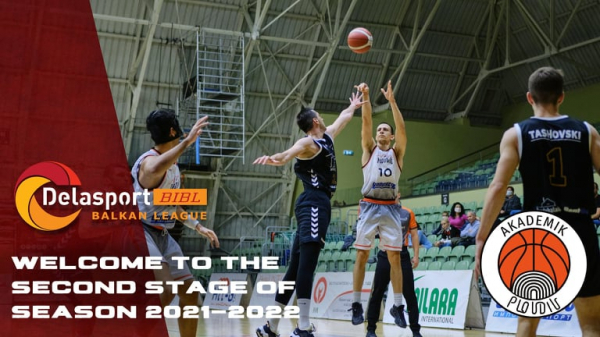 26-01-2022 | 12:52
BC Akademik Plovdiv
is already waiting for Stage 2 of Delasport Balkan League as the team finished its games from Stage 1 two weeks ago and has advanced further. Last season's runners-up finished with 5 wins and 5 defeats in Group B and are waiting for the other matches to know their final position in the group.
The team started really well and won its first four games of the season but then injuries and illness hit the team and it reflected on the court. In the next six games Akademik won just once but the hot start was enough for them to get them through. It's hard to say which was the best match for Akademik in Stage 1 but perhaps it was the fourth one against TFT in Skopje which they won 83-75.
Now, the management of Delasport Balkan League would like to say: Congratulations Akademik Plovdiv for making it to Stage 2 of season 2021/2022! Good luck for the next games!
By clicking on the link below, you'll be able to check all of Akademik Plovdiv results from the season so far:
RESULTS OF BC AKADEMIK PLOVDIV FROM GROUP B OF DELASPORT BALKAN LEAGUE
News
Next Game
No Games Scheduled