Road to the Final 4: Hapoel Nofar Energy Galil Elion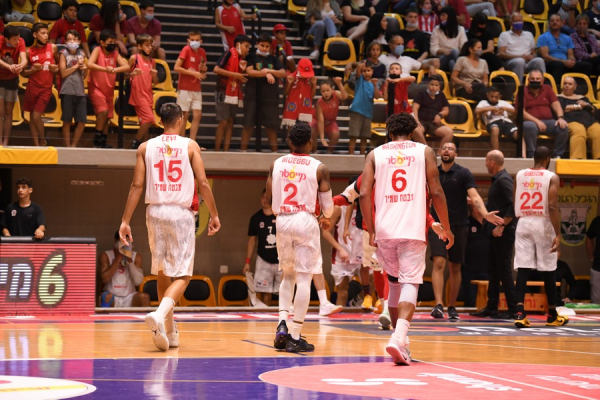 27-04-2022 | 01:21
Hapoel Nofar Energy Galil Elion
returned to the Israel top division last year and immediately after that signed-up to participate in Delasport Balkan League. The team entered the competition as a favorite to win it all so it's not a surprise that it has reached the Final 4.
Hapoel had a perfect start to the season as the team won its first six games before having its run snapped by Levski in Sofia. The Israeli side dominated early in the season showing that it could win playing well or on offense or on defense. The bet win early in the season perhaps came against Balkan in Botevgrad when Hapoel defeated its fellow Final 4 participant showed a glimpse of its class.
Hapoel qualified without a problem for Stage 2 but started bad as it lost to Sigal Prishtina away. What followed though was three straight wins which led the team to finish in first place in Group C and thus a direct place in the Final 4.
Hapoel possesses a solid roster as no one player stood out with coach Barak Peleg relying mostly on a team effort. The threat in each match was coming from a different player so that will be the team's most powerful tool before the Final 4. If there is one name that we can single out is that of Gabriel Chachashvili. The 22-year-old center had a solid season and managed to step up in his development. He played a total of 12 games and averaged 9.5 points and 5.7 rebounds in 20.8 minutes per game for an efficiency rating of 14.1.
Being a team that is in the top half of the Israeli Winner League, it's normal that Hapoel is coming to this Final 4 as a favorite to win it. The team however will have the tough task to play the hosts Ironi Rain Nahariya in the first semifinal on Friday so this is an encounter where there will be a lot to be seen.
RESULTS OF HAPOEL NOFAR ENERGY GALIL ELION IN DELASPORT BALKAN LEAGUE, SEASON 2021/2022
News
Next Game
No Games Scheduled