Road to the Final 4: Ironi Rain Nahariya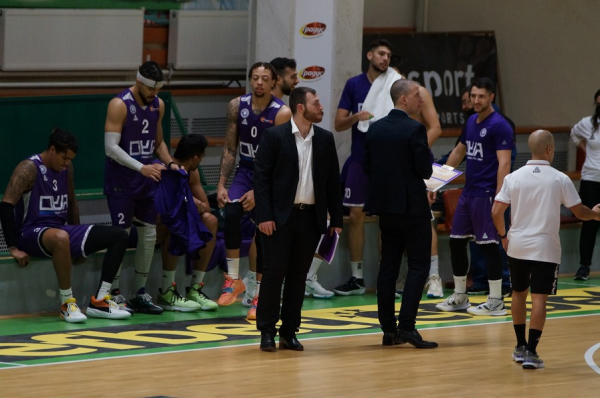 27-04-2022 | 01:34
Having been relegated from Israeli Winner League last season,
Ironi Rain Nahariya
put up an ambitious plan for a promising campaign, and part of that plan included a participation in Delasport Balkan League. The team entered the season with high hopes of reaching the Final 4 and that became a fact in Stage 2. Moreover, the club decided to host the Final 4 event as the beautiful city of Nahariya will welcome the four best clubs of the season.
A bit surprisingly but Ironi started the season with a home defeat to Beroe in Group B but then went on a six-game winning run which propelled them to the first place. The run was stopped by Sigal Prishtina but the Israelis responded well to finish Stage 1 with two wins in a row.
Stage 2 started well by beating Maccabi Next Urban Haifa away but then came the defeat to Balkan away in Botevgrad which opened up the battle for the first place. After one more win against Maccabi, ironi hosted Balkan in a direct battle for the first position and thanks to the home win managed to finish first and qualify directly for the Final 4.
Ironi Rain Nahariya will have the toughest task for the event. The team is hosting it which brings more pressure and, in the meantime, is playing one of the best teams in Israel – Hapoel Nofar Energy Galil Elion. The encounter promises a lot as both teams will be fighting hard to reach the final.
If there is one name that we should mention in Ironi Rain Hahariya's roster is that of Yogev Ohayon. For sure the player with the experience at the highest level in this season's Delasport Balkan League, the experienced guard brings a different dimension to his team and is also a fun player to watch and stand up against. Whether he'll be able to take his team to the final or he will fall short, we'll know the answer on Friday afternoon.
RESULTS OF IRONI RAIN NAHARIYA IN DELASPORT BALKAN LEAGUE, SEASON 2021/2022
News
Next Game
No Games Scheduled