Road to the Final 4: BC Balkan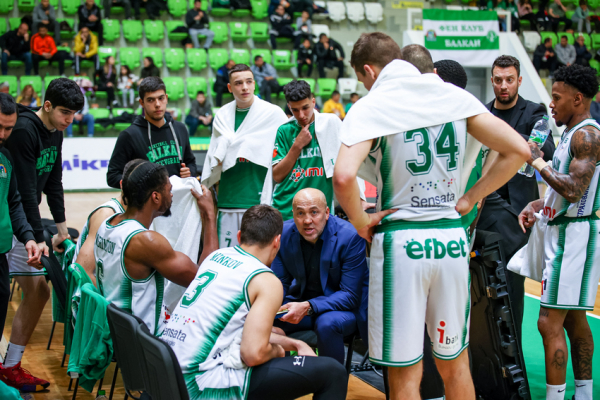 27-04-2022 | 01:49
BC Balkan
returned to Delasport Balkan League with a clear goal – to reach the Final 4. As the season progressed, it was visible that the team is improving and at the end they managed to qualify for the competition's finale.
Some tweaks in the roster at the end of Stage 1 and before Stage 2 helped Balkan achieve that. Signing Ahmaad Rorie improved the team's overall performance and once Christian Jones was added under the basket, The Greens from Botevgrad became a much more dangerous team as they also managed to overcome the injury of a key player like Stanimir Marinov.
In Stage 1 Balkan performed well to finish second in Group A but the team's overall performance n the court wasn't satisfying. That finally changed as in Stage 2 Balkan did so good that it went to Nahariya for a direct battle for the first place. The Greens lost the game, so they had to go to the ¼ final stage and meet Sigal Prishtina. Having lost Game 1 in Kosovo by just two points, Balkan did what they had to do in Game 2 and advanced to the Final 4.
As already mentioned, the fortunes of the team rely mostly on the performance of Rorie and Jones. They are the players that will have to lead their teammates but others will need to step up as well in order for Balkan to have a chance in Nahariya. The opponent in the semifinal is Maccabi Next Urban Haifa so, without doubt, a tough and interesting battle is waiting us on Friday afternoon.
RESULTS OF BC BALKAN IN DELASPORT BALKAN LEAGUE, SEASON 2021/2022
News
Next Game
No Games Scheduled