Top 5 decisive games in Delasport Balkan League in 2021 (video)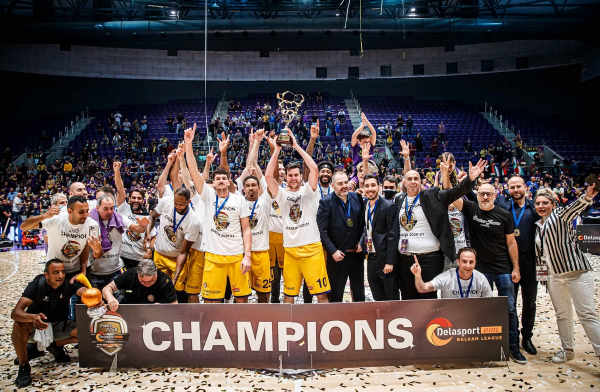 27-12-2021 | 21:12
2021 is just few days from being over and as usual, that time of the year is to remember the best moments from the past 12 months. We for sure had some of those in Delasport Balkan League so we wanted to remind you of them in a short summary. Below you can check the Top 5 moments in the competition for 2021:
1. The final
Hapoel Holon and Akademik Plovdiv rounded up season 2020/2021 in the Final 4 in Holon. The Israelis were heavy favourites coming in to the game but the Bulgarian side put up a fight for an entertaining battle.
">

2. Hapoel Holon defeats Hapoel GIlboa Galil to qualify for the final
The two Israeli participants in the Final 4 last season put up a show in their semifinal game. In a crazy atmosphere in Toto Arena in Holon the hosts managed to win and advance to the first place match.
3. Levski defeats Hapoel Nufar Energy Galil Elion
The last game of 2021 was one of the best of the season as the champions of Bulgaria managed to defeat the previously unbeaten Hapoel Nufar Energy Galil Elion. It's not the win itself but the fact that Levski did it despite missing three key players in Ivica Radic, Chavdar Kostov and Hristo Zahariev that makes this game so special.
4. Beroe beats Ironi Nahariya away
A lot of Israeli teams have been a part of Delasport Balkan League over the years but the wins of foreign teams in Israel are less than the fingers of a person's hand. That's why the victory of Beroe in the first week of the new season is so important and surprising and is one of the key moments of 2021.
5. TFT wins at home against Ibar to reach Stage 2
The last game of Stage 1 of season 2020/2021 was also decisive for the final spot in Stage 2. TFT managed to come out on top against Ibar at home and continued a successful first season in the competition.
News
Next Game
No Games Scheduled